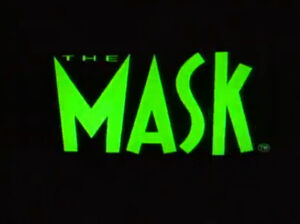 The Mask: The Animated Series was a cartoon based on The Mask movie in 1994. The cartoon continues after the movie - but instead of throwing the Mask away, Stanley keeps it. The show ran for three seasons, from August 12, 1995 to August 30, 1997, and spawned its own short-run comic book series, Adventures of The Mask. John Arcudi, former writer of the original comics, penned two episodes of the cartoon. It was originally played during the Cartoons Cartoons line-up on Fridays, but after being cancelled was moved to Disney Channel (where the live-action films were also aired). The show also ran in syndication.
Taking place after the events of the film in a different continuity, mild-mannered, good-hearted bank employee Stanley Ipkiss keeps the powerful and chaotic Mask of Loki to become his wacky trickster alter-ego, The Mask, to use it for good. Accompanied by his loyal pet and best friend, Milo the Jack Russell Terrier, Stanley Ipkiss/The Mask fights off the criminals and super-villains who threatens his hometown of Edge City while struggling with his persona's unpredictable and out of control nature when causing mischief with his cranky landlord, an idiotic police force, nosy news reporters and trying to find a girlfriend for himself and a better position in his job. 
Season One (1995)Edit
Season Two (1996-97)Edit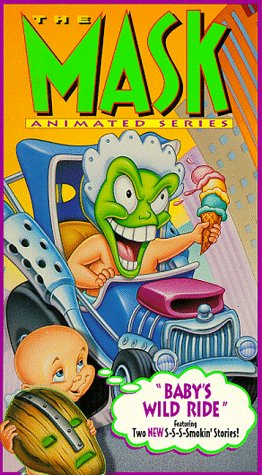 Season Three (1997)Edit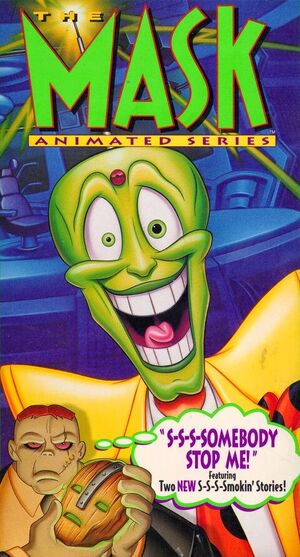 Title sequences
Edit
The series intro theme song is based off the up-tempo, Latin song, Hey Pachuco!, that was used during The Mask/Stanley's dance scene and kiss with Tina Carlyle during the film but with The Mask's voice actor, Rob Paulsen, singing about his character and saying his famous catchphrases, "Somebody stop me!" during the first part of the song and his "SMmoking!" at the end after showing the series' title.
Three examples of the animated series' different continuity with the original film is that Tina Carlyle doesn't return in the TV series, making Peggy Brandt the series' main female character, possibly due to the show's creators wanting Stanley Ipkiss to remain single and him wanting to find a girlfriend to become a running theme for the series. The Mask also works during the day in the TV series, while in the film it only works at night. And Lt. Kellaway's appearance in the TV show resembles his original one from the comic series instead of his actor in the film, Peter Riegert.
Community content is available under
CC-BY-SA
unless otherwise noted.